A Rose between the shores of the Adriatic
For many years, the Ospedale del Cuore (Heart Hospital) of the Italian National Research Council Foundation – G. Monasterio (Monasterio) has had a close collaboration with the "Madonnina del Grappa" Cardiopediatrics Clinic in Scutari ("Scutari Center"), the only clinic in Albania that has the facilities to diagnose (even during the prenatal period) and treat cardiological diseases in pediatric patients.
Since March 2020 the support to the Scutari Center has been strengthened through «A ROSE ACROSS THE SHORES OF THE ADRIATIC» a project between our Foundation and Monasterio.
Families in difficult socio-economic conditions who with children with heart disease, as well as pregnant women with suspected heart disease of the fetus, refer to the Scutari Center from all over Albania and also from Kosovo.
Despite the pandemic, the project has never stopped and has so far allowed:
a) the supply of state-of-the-art diagnostic instrumentation, to promote the best diagnosis possible, and sharing the method with the professionals of the Scutari Center and of the Monasterio;
b) teleconsultations between the Shkodra Center and the Ospedale del Cuore, in order to provide specialist advice to the doctors of the Shkodra Center, both for pre -intervention diagnosis activities and for the follow up;
and especially
c) surgical/interventional treatments at the Heart Hospital of Massa for Children, newborns and pregnant women with heart disease sent from the Scutari Center: at the end of 2022 there were about thirty cases treated, without no financial cost for the families.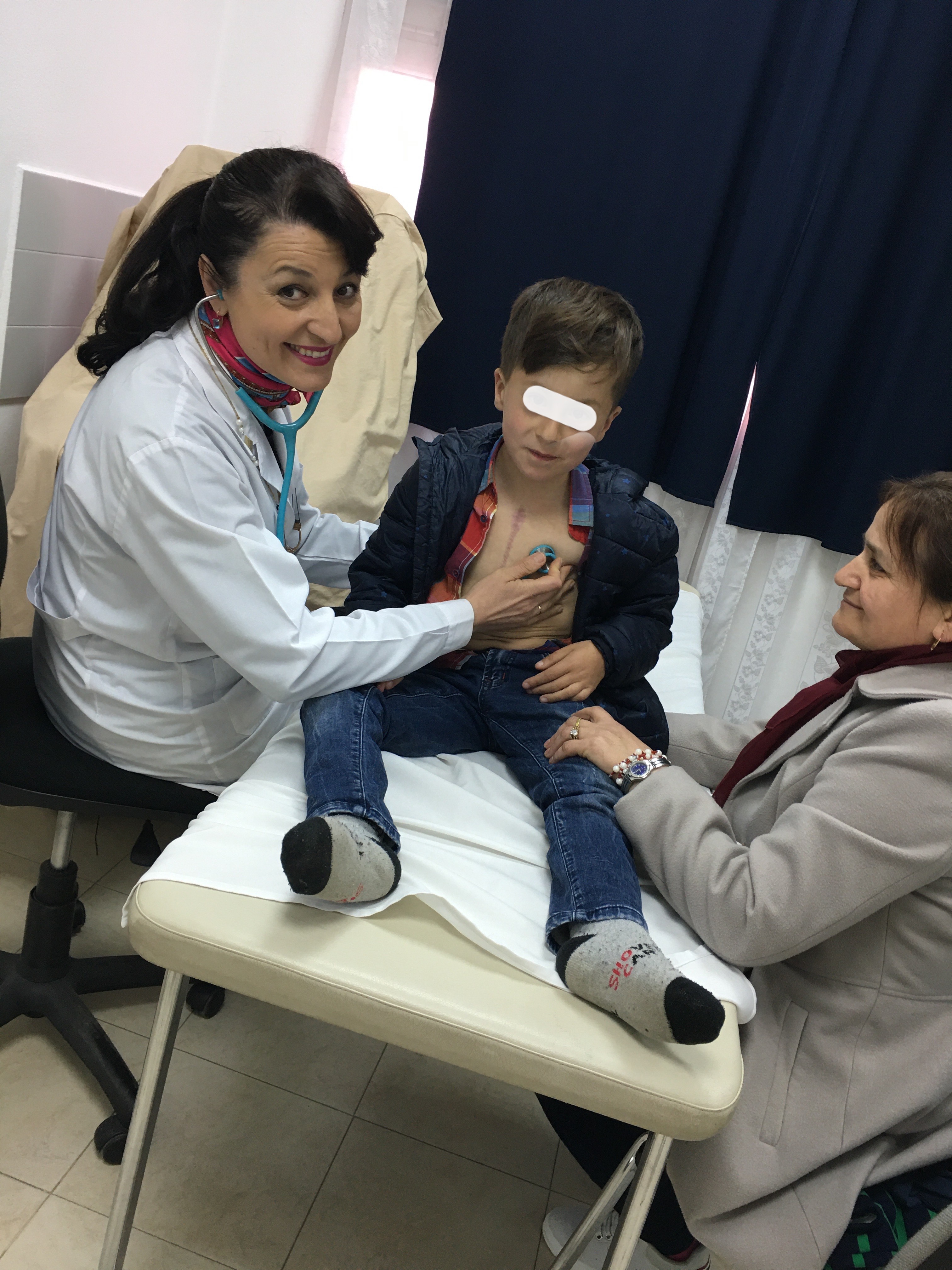 The project continues alongside the "A Rose for a Small Heart" project, specifically in favor of a close and friendly people, and continues with unchanged determination.