A Rose between the shores of the Adriatic
As part of the framework convention between our Foundation and the Fondazione CNR – Regione Toscana G. Monasterio (FTGM), on March 2, 2020 the agreement for the project
«UNA ROSA TRA LE SPONDE DELL'ADRIATICO» ("A Rose on the shores of the Adriatic")
was signed.
For many years, the
FTGM Heart Hospital
has been closely collaborating with the "Madonnina del Grappa" Shkodër Cardiopediatric Center (the "
Shkodër Center
"), the only medical center in Albania that has the resources to diagnose heart disease even in the prenatal period, as well as diagnosing and treating cardiological problems affecting pediatric patients.
The Shkodër Center is a reference center for families with children with heart disease, as well as pregnant women with suspected heart disease of the fetus, from all over Albania, often in disadvantaged socio-economic conditions.
The FTGM Heart Hospital in Massa has supported the Shkodër Center by accepting emergency cases of newborns diagnosed with congenital heart disease and sometimes even pregnant women who have been diagnosed with a cardiac pathology of the fetus to deliver their babies in FTGM's integrated birth areas.
The
Project
is aimed at strengthening collaborations in order to help Albanian children with heart problems enhance their living conditions, by:
improvements in

diagnostic

activities,

facilities to

carry out surgery

at the FTGM Heart Hospital,

training

in the fetal diagnosis of congenital heart disease,

support for

follow-up

for post-operative patients.
The project provides:
⮚ state-of-the-art diagnostic equipment, to encourage optimal diagnostic capacities and to share methods among the professional medical staff of the two institutes;
⮚ teleconsultation between the Shkodër Center and the FTGM Heart Hospital in Massa, in order to provide specialist advice, also in real-time, to the doctors at the Shkodër Center, both for pre- intervention diagnosis activities and follow-up management;
⮚ funds for the surgical treatment of children, newborns and pregnant women with fetuses with cardiac disease sent by the Shkodër Center, including elective or emergency conditions;
⮚ on-site information and training for the fetal diagnosis of congenital heart diseases.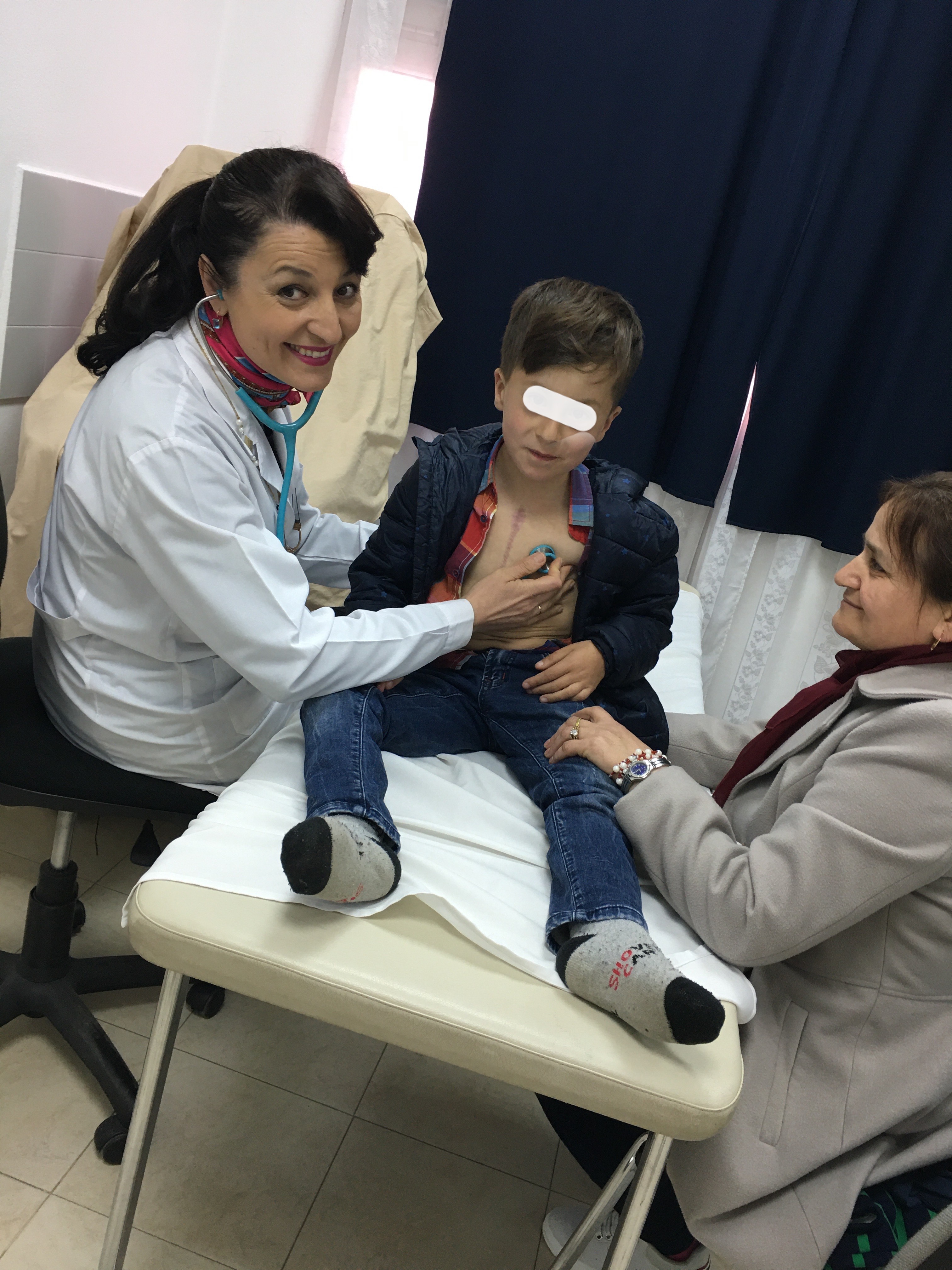 The project is an extension of the project named "A Rose for a Small Heart", specifically in favor of a a close and friendly country.