In the framework of a convention between our Foundation and the G. Monasterio Foundation (FTGM) on June 3rd 2019 an agreement for the project «UNA ROSA PER UN PICCOLO CUORE» (A Rose For A Small Heart) was signed.
It is a
three-year project
that brings together two of the strategic activities of the collaboration:
1) clinical training specialist by cardiologists and cardiac surgeons of the Foundation "G. Monasterio" for the benefit of doctors from disadvantaged countries
2) care for young patients from disadvantaged countries suffering from serious heart diseases, at the FTGM Heart Hospital and / or carrying out missions for health activities in their countries.
The project is part of FTGM's more than twenty-year experience in international health cooperation and supports activities for paediatric cardiopathic patients in disadvantaged countries in order to improve their living conditions through the prevention, diagnosis and treatment in these countries.
The project aims to develop paediatric cardiology and cardiac surgery in the these countries in order to meet local diagnostic and therapeutic needs.
These are highly specialized activities that require training by the personnel involved (medical, nursing …), in order to ensure adequate standards regarding the quality and results.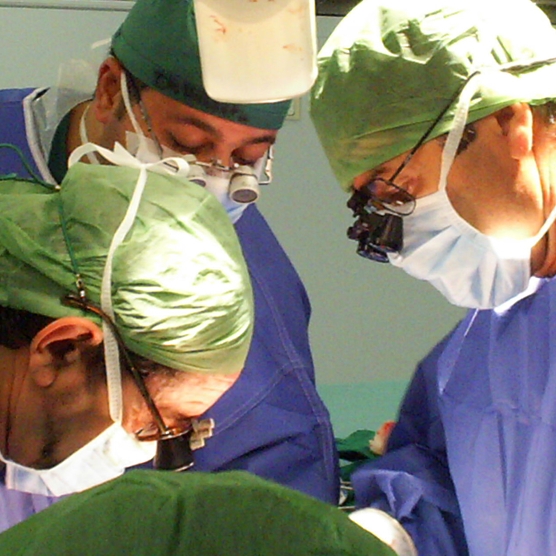 The project covers:
Training at the FTGM Heart Hospital and / or at the overseas facility
Setting up Tele-Diagnosis and Tele-Consulting Systems
Missions for Surgical and Interventional Activities
Diagnostic Activity Missions for Screening, Follow-Up and Prevention
Reception of patients at the FTGM Heart Hospital for admission and the execution of cardiac surgery that would not be possible in the child's home country
In short, a demanding work program also in terms of the highly-skilled FTGM doctors and staff!
A nice first step to build "bridges" that we want to travel together!