Let's make a home
The right to grow up!
In the framework of a convention between our Foundation and the Pisa section of the Italian Down Syndrome (AIPD Pisa), on 3 June 2019 an agreement was signed for the project «Let's make a home – The right to grow up!».
This is a three-year project that pursues a very ambitious goal: to get enable young people with Down Syndrome (DS) to have as far as possible an independent daily life.
AIPD Pisa had already gained experience in this area with the Casa Nostra project, a family home for weekends in the city, a home where these young people can start experimenting with life in an apartment management and at the same time feel what it is like to be separated from their family.
With «Let's make a home – The right to grow up!» this challenge has been taken one step further.
We intend to help young people begin their journey towards housing autonomy in independent homes. Over a period of three years, the young participants will experience autonomous living within a neighbourhood, which we hope will involve support from neighboring inhabitants along with an exchange of knowledge and ideas.
We are also organizing tailored work placements for these young people with DS.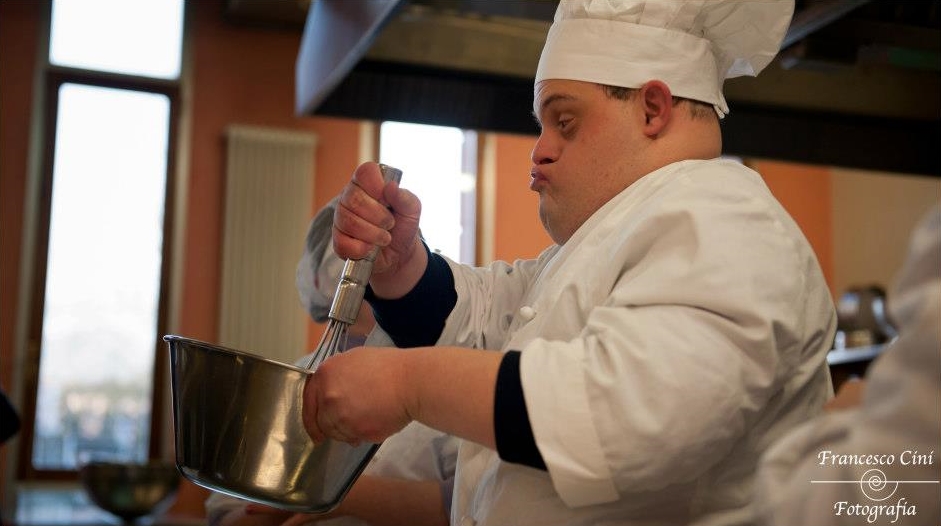 Finally, the project aims towards social integration and citizen solidarity. AIPD Pisa also wishes to promote a message of social inclusion and solidarity: the young people with DS will need support from various people but they themselves will help their neighbours. The idea is that people with disabilities will also actually paly an active role and help others, and by doing so break down some prejudices, where their skills and potential, which are usually underestimated, unknown or unexpressed, come to the fore. In short, an ambitious and challenging project: housing autonomy, work, mutual social inclusion. Three dreams that AIPD Pisa is committed to making come true.