On June 27, 2019 the Implementing Agreement for the project 
«A ROSE IN THE DESERT»
was signed, as part of the Framework Convention between our Foundation and the Soleterre Foundation.
This project takes place in Uganda, and
aims to provide families of children with cancer a new, serene space in which to live during treatment.
In the Rainbow's House, children and families can always count on quality psychological support during and after treatment, and the single most deprived families will be followed individually.
Soleterre's intervention is integrated and multidimensional, aiming at
to strengthen at the same time the components of prevention, reception, medical and psychological care and socio-domestic reintegration of patients.
The general objective of the project is to increase the survival rate of children diagnosed with cancer in Northern Uganda, ensuring an adequate reception facility where children with cancer and their relatives can live, having psycho-social and nutritional support, during the treatment period at the Lacor Hospital.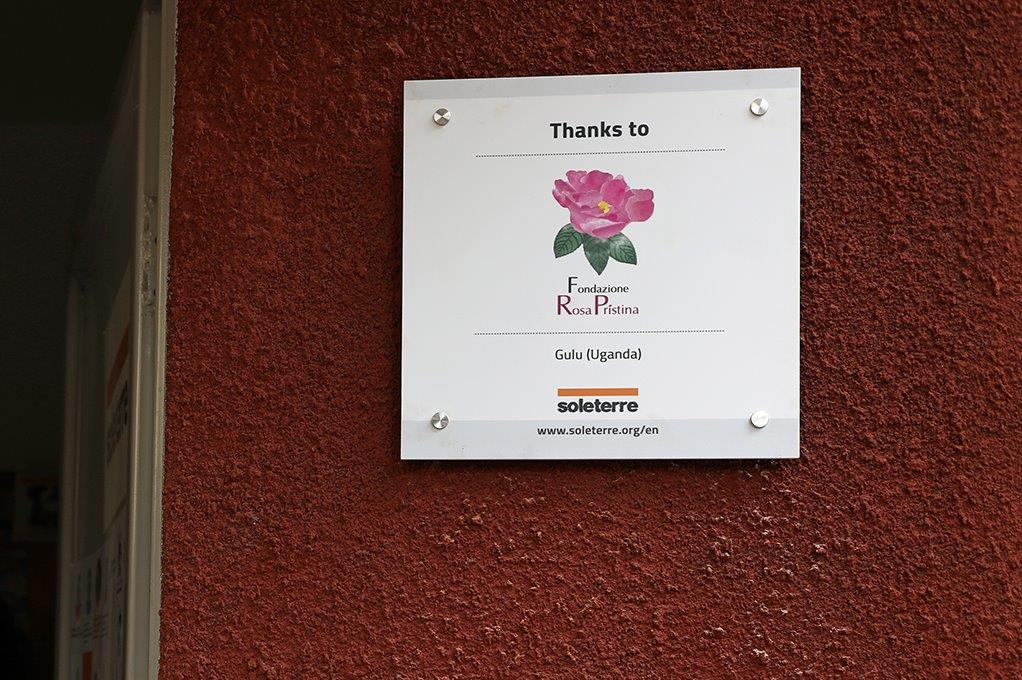 The expected social impact can be observed through the direct beneficiaries of this project:
At least 200 children diagnosed with cancer in Northern Uganda admitted to the family home and 200 relatives in a year.
500 children involved in screening, early diagnosis and follow-up activities and respective families that will learn to take care of their children effectively.
At least 10 nurses and doctors from the Lacor Hospital involved in training activities on early diagnosis of childhood cancer, promoted in collaboration with the Gulu Regional Referral Hospital.
At least 40 people from the medical and nursing staff of Lacor and the Health Centres involved in the awareness campaign, and the technicians of the clinical analysis laboratory of Lacor Hospital.